Diane, Special Occasion Labs has a black and yellow litter due in November!
EXCEPTIONAL CHOCOLATE LITTER DUE SEPTEMBER 1ST, 2014!
GRIZZ IS ONE OF THE TOP FIVE LABRADORS IN THE COUNTRY AT THIS TIME!
Grizz is OFA "Good" hips, Truffle is OFA "Excellent" hips and "Normal" elbows,
EIC "Clear", CERF "Normal", OPTIGEN "Normal", Cardiad Doppler "Normal and Full Dentition.
THESE PUPS ARE EXPECTED TO BE DARK CHOCOLATE.

"JUST BORN" THE ONE GIRL IS GOING TO STAR IN HER OWN "GOT MILK" COMMERCIAL!!!
We nicknamed her "Pixi"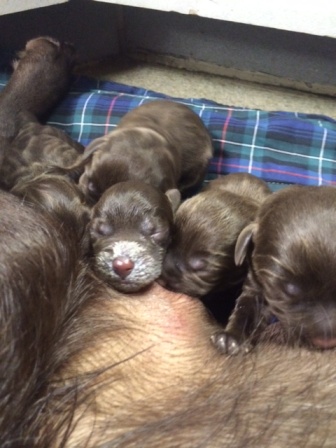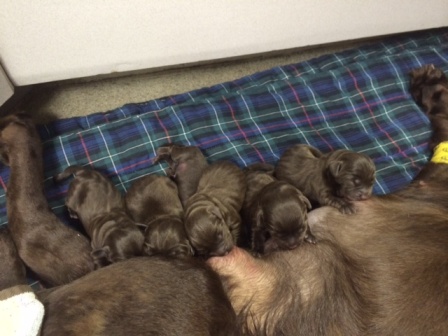 Truffle one day before whelping a beautiful litter of nine pups by Grizz, five girls and four boys!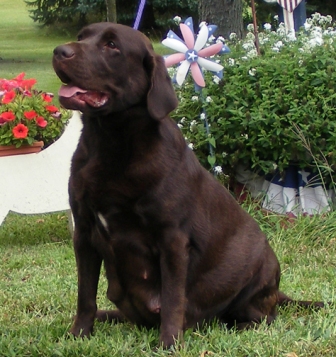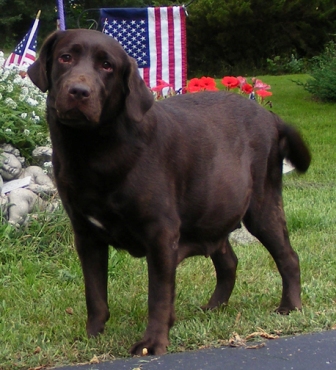 Please call to learn more about the puppies!